=> Click on the French flag to read this in FRENCH.
What does the product ACTUALLY look like ??

1. Detailed tables of contents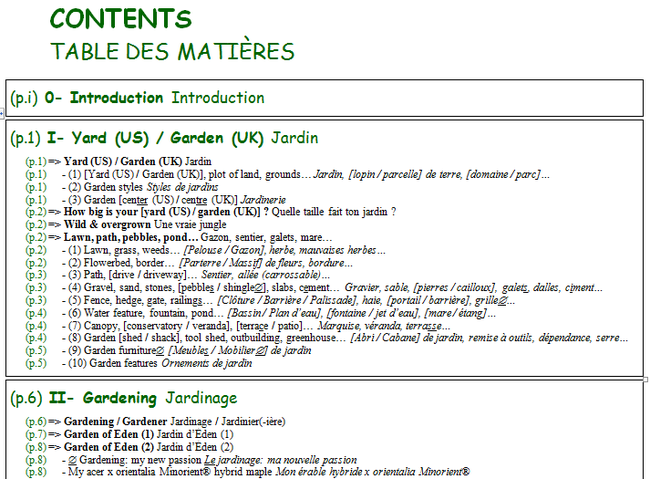 2. Comprehensive glossaries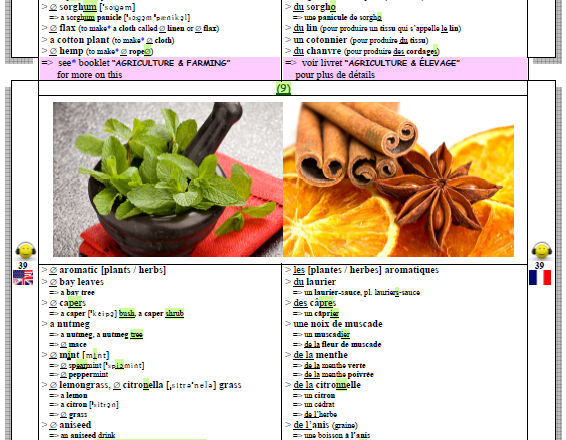 3. Useful sentences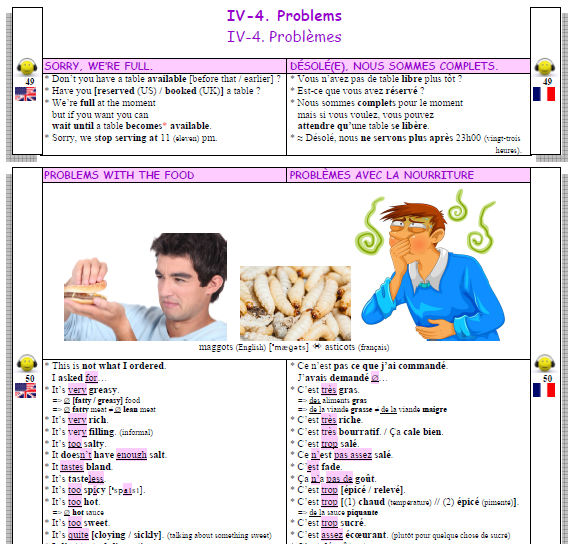 4. Realistic dialogs(US)/dialogues(UK)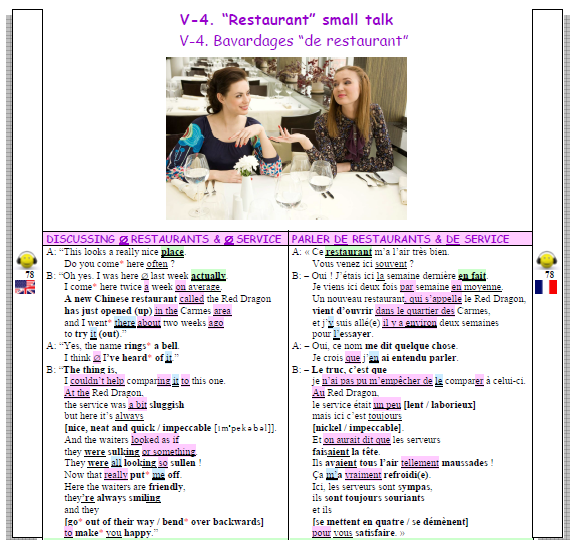 5. Texts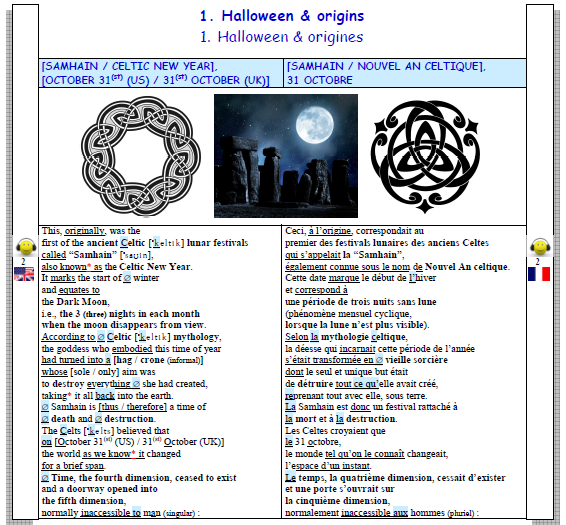 6. Explanatory boxes
Tricky grammar
Lexical subtleties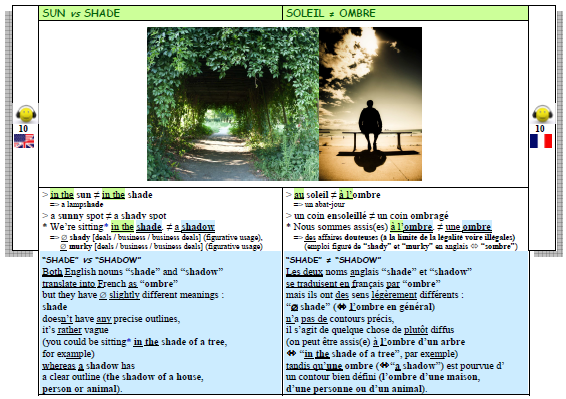 7. Make the most of your WEASEL® VOLUMES
Once you have picked one (or several) WEASEL® VOLUMES (depending on the topics and/or specific skills you need to work on):
► Start by having a quick look at the TABLE OF CONTENTS to spot the topics/skills/sections and/or sub-sections you want to prioritize and only focus on those items.
► DO NOT TRY TO MEMORIZE EVERYTHING; just tick the words/items you want to prioritize in each section; you can then try to memorize more items, later, once you have become more confident and improved your overall level.
► Bear in mind that you MUST REVISE on a regular basis so as to keep up your level and continue to improve. A language has to live; constant revision and practice are essential...