=> Click on the French flag to read this in FRENCH.
Save TIME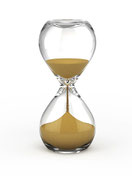 I can HELP YOU SAVE LOADS OF TIME thanks to a COMBINATION of EVERYTHING currently available on the market, in A SINGLE VOLUME per topic, to ensure FAST PROGRESS. 
Each WEASEL® volume deals with a specific area, field or topic and you get to PICK what best sticks to your needs & expectations. Moreover, all volumes have been designed and thought out as references (live, theme-based mini dictionnaires) and, as such, they are not supposed to be read from cover to cover and you may very well choose to work on any section and/or sub-section that grabs you, regardless of the order in which they feature in the book. I strongly recommend that you only TARGET the vocabulary & skills that meet YOUR MOST URGENT NEEDS by first going through the tables of contents. You can then try to memorize more vocabulary items, a little later, and have another go... and do this as many times as you see fit: WEASEL®'s trick to boost your level in no time ! ;-)
Yes, but ...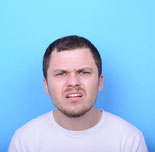 ... you may very well feel like saying something along the lines of: "what makes YOUR material worth my while?? what makes it better than all those other books already out there?? what's in it FOR ME??"
Here's my answer to such sensible, legitimate questions: I offer a 
COMBINATION of ingredients
 which, I grant you, are all
 available on the market at present
... but
IT'S BITTY: you get a little bit here and a little bit there...
 And HERE is where I come in: my material is a
UNIQUE, COMPLETE COMBINATION of ALL those ingredients
, geared towards
 PRECISE, EFFECTIVE communication, which I have concocted ESPECIALLY FOR YOU
. Let me spell this out: YES, there are HUGE AMOUNTS of books already available out there (some of which are excellent, by the way)... books which may present: 
► glossaries... period,
► grammar... and nothing else,
► idioms... and that's all folks,
► slang... and only slang,
► ... not to mention the fact that MANY REFERENCE BOOKS DON'T COME WITH AUDIO MATERIAL. 
WELL, MINE DO. AND MINE PRESENT GLOSSARIES, TRICKY GRAMMAR, IDIOMS ... AND EVEN SLANG, YES ! ... for VIRTUALLY ANY GIVEN TOPIC/VOLUME YOU MIGHT FANCY PICKING ! 
The ALL-IN-ONE method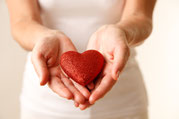 My UNIQUE method, a tried and tested reference, combines:    
► 100% French/English bilingual material
► 100% FREE mp3 audios, available RIGHT HERE, RIGHT NOW 
► for all levels, from low elementary to advanced
► a natural approach: read, listen & repeat, practice(US)/practise(UK)        & review(US)/revise(UK)
► detailed tables of contents
► comprehensive glossaries 
► lexical subtleties & grammar points explained in boxes, 
       based on realistic dialogs(US)/dialogues(UK) & texts
► traps systematically highlighted
► common synonyms (not just 1 term) & idioms 
► all registers : formal, neutral & informal language, including SLANG !!